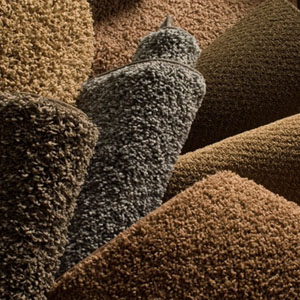 The Carpet Surgeon offers a wide variety of carpet and flooring options as well as professional installation services. We carry many top brands including Shaw, Mohawk, Lexmark, Kraus, Pergo and many others.
The Carpet Surgeon can come to your home or office with a wide variety of samples that you may choose from, or you can visit any one of our convenient showroom locations.
Flooring Sales and Installation
The Carpet Surgeon provides a 30 day, 100% Satisfaction Guarantee on all of our workmanship.
With more than 20 years of experience in both commercial and residential carpet repairs and replacement, the Carpet Surgeon is known for providing quality workmanship. Furthermore, many of the Carpet Surgeon's clients are repeat customers who have been impressed with the high standards of work and craftsmanship they provide.
TESTIMONIALS FROM SOME OF OUR REPEAT CUSTOMERS:
"Bill has been doing carpets for me for the past 7 years. He is reliable and efficient in every installation. In the Hotel business we are always changing and repairing carpets. Bill exceeds all of my expectations. He is neat, fast and courteous to everyone that he comes into contact with. Our business relationship will continue for many years to come."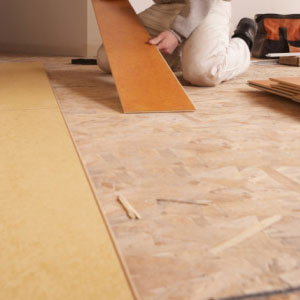 ~ Hilly Adler, General Manager, Hampton Inn – Center City Philadelphia
"We highly recommend Bill Barron for all your carpet work. We find him courteous, very prompt, economic and highly efficient. He has been taking care of our carpet needs on our boat, in our business and in our home for over 20 years."
~ Joan & Bill Anderson, Owners – Anderson Rental Complex, Magnolia, NJ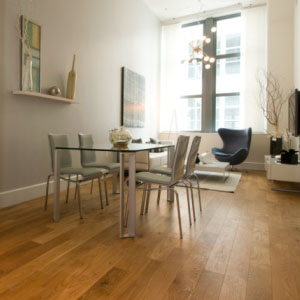 "I have known Bill Barron for about 12 years. Bill has done many carpet jobs for me. His work and character is always top notch. His personal touch is always appreciated. I would recommend Bill for work to anyone. He always leaves the job very neat and all cleaned up."
~ Gary Scipione
"Bill Barron, of Carpet Surgeon, installed carpet in one of our buildings. The carpet was installed in a timely and professional manner. We were more than satisified with the quality of the work when the job was completed. Carpet Surgeon is a small business enterprise that is registered with New Jersey Commerce."
~Rosemarie McBride
Purchasing Agent for South Jersey Port Corporation
"The Carpet Surgeon installed new carpeting in the hallways and in several offices of our Marketing building. Bill provided a quality product at a reasonable price and his crew performed the installation in a timely and professional manner. I would recommend Bill Barron and his company to anyone seeking both high value and skillful work in a carpet installation."
~Ted Davis
SEM Materials
Quality Carpet Sales in Gloucester City, NJ
When it comes time for you to replace your old, outdated, abused carpeting and lay down flooring materials that you can be proud of moving forward, start your search with the Carpet Surgeon. We're proud to retail some of the most revered carpeting and flooring brands, with numerous products that showcase the entire gamut of options available to you. Some of the brands we put our trust in include:
Shaw
Lexmark
Pergo
Mohawk
Kraus
And more!
We are also an authorized distributor of General Floors and are proud to retail products that blend resilience with beauty, wherever they're laid.
Quality products and excellent installation
We here at the Carpet Surgeon understand that investing in new flooring is an investment that should last, which is why we don't pressure you when it comes to finding the right materials.
We're happy to cater to all of our potential clients and even offer a convenient shop at home service, allowing you to take home samples and coordinate directly with distributors if you have a unique flooring need. We'll take care of you from sale to the carpet installation in Gloucester City, NJ!
Take a look at some of the materials that we offer and how they can benefit you when you decide that it's time for a brand new installation:
Carpet: Our partnership with General Floors allows us to retail two of their most distinct carpeting options—Genstock and Artistry. Both products offer superior value and can serve to be the perfect flooring treatment for frequently trafficked areas. Genstock options feature next-day delivery, essential color line and 15' availability on select items. Artistry options represent the premium line of carpeting available through General Flooring and feature an increased color line with quick delivery.
Laminate: Crafted to look like natural wood, with a vast variety of grains, patterns and colors, laminate flooring is a delightful option for more luxurious aesthetics. Easy to clean and even easier to repair and maintain, this option merges the best of two worlds: affordability and sophistication.
Vinyl: Designed to mimic tile and other mineral flooring options, vinyl again represents an affordable option with an above-average aesthetic. Various patterns, colors and composites are available, allowing you to transform any room with a brand new installation.
In order to maintain our quality workmanship and accuracy during installation, the Carpet Surgeon will not install on floors where there is already carpet. On all of our brand new installations, we offer a 100% satisfaction guarantee!
For more information about our flooring products or carpet installation in Gloucester City, NJ, please don't hesitate to contact us today at 856-904-2451.